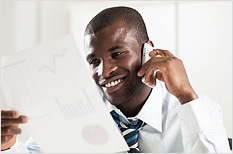 At Amara Enterprise, LLC,
we pride ourselves in delivering quality with every service and solution we provide; no matter how big or small.
For Amara, Quality and Service Go Hand-in-Hand! Based in Washington, DC, Amara Enterprise, LLC is a woman owned small business with over 20 years of innovative and resourceful Information Technology experience. Amara Enterprise, LLC, provides an array of Information Technology services to government and commercial clients. These services include Project Management, Transformation Management, Transition Management, Quality Planning, Quality Control, Quality Assurance, Training and Coaching.
Read More
What We Offer?
At Amara Enterprise, LLC we put our clients first and integrity and honesty above all else. Amara Enterprise, LLC protects our client's investment by using resources in the most efficient manner possible and by identifying opportunities that add sustainable value to our client's missions and objectives.
Amara Enterprise, LLC Provides Innovative Information Technology Services & Support: