SeaPort-e Contract Vehicle
The U.S. Navy has awarded multiple Indefinite-Delivery/ indefinite-Quantity (IDIQ) contracts that will provide the means for competitive solicitation of service requirements within 22 functional service areas for the Naval Sea Systems Command, Naval Air Systems Command, Space and Naval Warfare Systems Command, Naval Supply Systems Command, Military Sealift Command, Naval Facilities Command, Strategic Systems Programs, Office of Naval Research, and the United States Marine Corps. The Amara Enterprise SeaPort-e contract vehicle award gives our Team the ability to compete in all SEVEN of the SeaPort-e Zones.  

The Amara Enterprise Team consists of a diversified multifaceted group of professionals with an excellent understanding of trends and the integration of state-of-the-art technologies and strategies.  Amara Enterprise, LLC creates a synergistic environment to innovate, identify opportunities, increase efficiencies and improve the effectiveness of delivering quality services and solutions.
Working with Amara Enterprise, LLC ensures that you will benefit from the fibers we have woven through all of Team Amara: Hard-work, Integrity, Trust, Respect and Accountability (HIT-RA).
SeaPort-e Team Members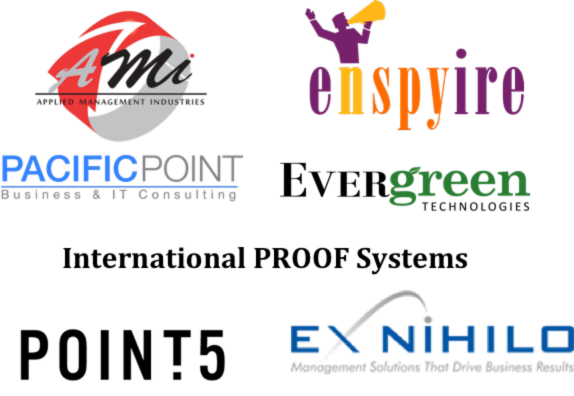 Our SeaPort-e Team, focuses on delivering quality with every service and solution we provide; no matter how big or small. Click this link or the image above to view the team's capabilities and experience by Functional Area.
For Amara Enterprise, LLC, Quality and Service Go Hand-in-Hand!

For a more in-depth view of our SeaPort-e Team Members' capabilities and experience, click the links below to be directed to thier websites.
Quality Program

At Amara Enterprise, LLC we maintain a high level of customer satisfaction by following our Quality Program consisting of Quality Control standards and principles promulgated by Project Management Institute (PMI). We ensure Quality is built in every phase of product, solution and service we provide.  Our Quality Assurance and Quality Control process supports continuous mentoring and the tracking of performance, thereby reducing program redundancy. Read More
At this time, Amara Enteprise has not been awarded any Task Orders.
SeaPort-e POC
Email:  SeaPort-e@amaraenterprise.com
Phone:  202.715.1656 Ext. 207
Client's Corner
Client:  Autumn Contracting
POC:  Tim Trinite
Email:  tim.trinite@autumnci.com

Client:  AmeriCorps-NCCC
POC:  Joel Miller
Email:  JMiller@cns.gov
Client:  Baltimore City Mayor's Office of Cable & Communications
POC:  Abraham Bey
Email: abraham.bey@baltimorecity.gov

Client:  Hewlett Packard
POC:  Leondra Turner
Email:  Leondra.Turman@hp.com